This is a small update on my content. The following are some of the formats you can expect on this blog. I have loads of ideas and lots of things that I want to address and these are only some of the topics that I would like to talk about. This should give you a clearer idea of what you can expect from my blog.
Listen-in
The first of the new formats that you can expect on my blog in the future. In this format, I will introduce topics with political relevance and analyse how they are addressed in the lyrics of a song. After that, I will evaluate how the topic is addressed and explain why I chose the respective song to deal with it. You can look forward to exploring the depiction of topics like veganism, feminism and gender in this format. I'd greatly appreciate it if we exchanged about these topics and found new songs and new artists who talk about these relevant issues.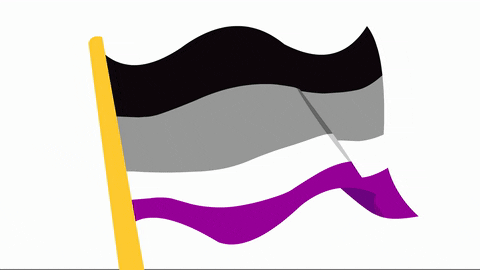 Ace Rep
Ace Rep is for Asexual Representation. I identify as aromantic and asexual and since finding out about my sexual orientation a few years ago, I have grown more and more interested in topics like sexual orientations, gender and their representation.
There is barely any representation of asexuality and aromanticity in media and their representation varies massively. (In fact, the auto-correct does not even recognise the word 'aromanticity' as I am writing this). In some cases, they are well represented, in others terribly. Therefore, I will discuss asexuality and its representation in all sorts of narrative media.
Asexuality is a tricky topic, since it is a spectrum of its own and a bit less tangible than some other sexual orientations. Therefore, before starting this format, I will explain asexuality and its spectrum in a separate post just to give you an insight into the topic. Afterwards, we will discuss how it is portrayed in media. This is a really important topic to me and I hope to raise awareness of this and of non-heteronormative ways of life in general, so I'm really looking forward to this.
By talking about topics like these, we can work towards a future where people are more aware of such topics and maybe at some point, these topics won't be 'special' anymore, since people will just accept others for who they are. So let's talk about them and promote this change.
Scene-Sciences
Since I have got a background in the hardcore punk scene and (hopefully) soon a bachelor in English and Political Sciences, I will discuss issues regarding the hardcore scene and try to apply knowledge from my studies at university to them to show you how these issues matter. Among others, I will talk about topics like mobilisiation, straight edge and diversity in the scene. This format will be similar to my post earlier this week about mosh pits but based on sciences and accordingly more in-depth.
For the Future (Sustainable Lifestyle)
Our actions now determine our future and if we do not act responsibly, it will come back to bite us, as we can already see with the consequences of climate change at hand, hence the title For the Future. We have to act now for the sake of our future.
In this format, I will cover everything regarding sustainability. At the moment, I feel a bit tired and drained of this topic because I have spent years dealing with it. Nonetheless, I have one major project planned for somewhere down the line. That project will be my first attempt at a certain lifestyle that I have been hoping to achieve for years now and I will document it here.
Apart from that, you can expect to hear my tips for a sustainable lifestyle, for instance on topics like veganism and minimalism and my fails in both. I think it is not only entertaining but helpful too because it may help you to avoid some of the mistakes that I made while first attempting to transition to these lifestyles in the past. Minor spoiler: my first attempt at minimalism didn't work out that well.
What's up Next?
These are only some of my plans for the future. I have got several topics planned and I will work through them for now, but especially when it comes to Listen-in, you can feel free to make recommendations for topics that you would like to see addressed in songs and in my analyses.
In my last post, I announced a post about vegan recipes, which will be my first post under the category For the Future. You can look forward to some easy recipes in two weeks and to my first post for Listen-in two weeks after that. At the moment, there is not so much to do due to Corona, so maybe I will try to publish weekly and release both posts one week in advance, respectively. In that case, I will release my next post next Monday and the first 'episode' of Listen-in one week after that. If that happens, I will let you know beforehand.
As always, thanks for reading.
-sovlpvnk
My latest post:
https://sovlpvnk.com/2020/03/22/mosh-rules-hardcore-pit-vs-mosh-pit-karate-kids-vs-friendly-pogo/